Epson Robots Work with
Superior Delicacy
At KOTOBUKI SEIKA Co. Ltd., a confectionary company in Tottori prefecture, high-speed pick-and-place robots rely on a sensor to detect items as they approach. This removes the need for conveyor tracking, and so lowers running costs.
Compact Efficiency of Motion
Epson N2 6-Axis Robots
Epson N2 compact 6-axis robots have a unique, patented folding arm technology which allows them to work in extremely compact spaces with superior efficiency of motion. Ideal, for instance, for small electronic parts and medical devices assembly.
For Big Jobs in Tiny Spaces
Epson C8 Compact 6-Axis Robots
EPSON C8 robots can do jobs that other small 6-axis arms simply cannot – handling payloads of up to 8kg while maintaining fast speeds and cycle times, and eliminating vibration, on a compact footprint. Serving everything from automotive and aerospace, to medical, electronics, semiconductor, food and other industries.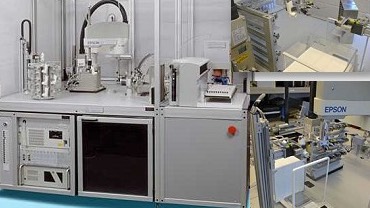 Better Device Testing and Work Safety, with Epson Robots
Pharmaceutical companies must do extensive testing on inhalers, to ensure accurate dosing – but human error can be a problem. Enter Epson robotics, enabling a 500% increase in testing throughput, 97% reduction in cost per test, and improved safety in an environment that could contain volatile solvents.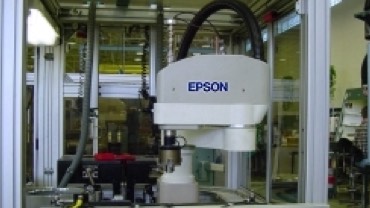 One Programme to Manage Them All
Epson supplied a comprehensive solution for a complex line production that could be controlled from a single industry-standard software environment. Using Epson robots for complex tasks and the standard robot controllers to control the peripheral, production rates soared nearly 300%.