Our philosophy of developing efficient, compact and precise technologies—or "Sho-Sho-Sei" as it's known in Japan—has been infused into every Epson product since the beginning. Designing for low energy consumption, minimized waste, small footprints, high reliability and minimal moving parts results in outstanding solutions for our customers. And also supports our Environmental Vision 2050.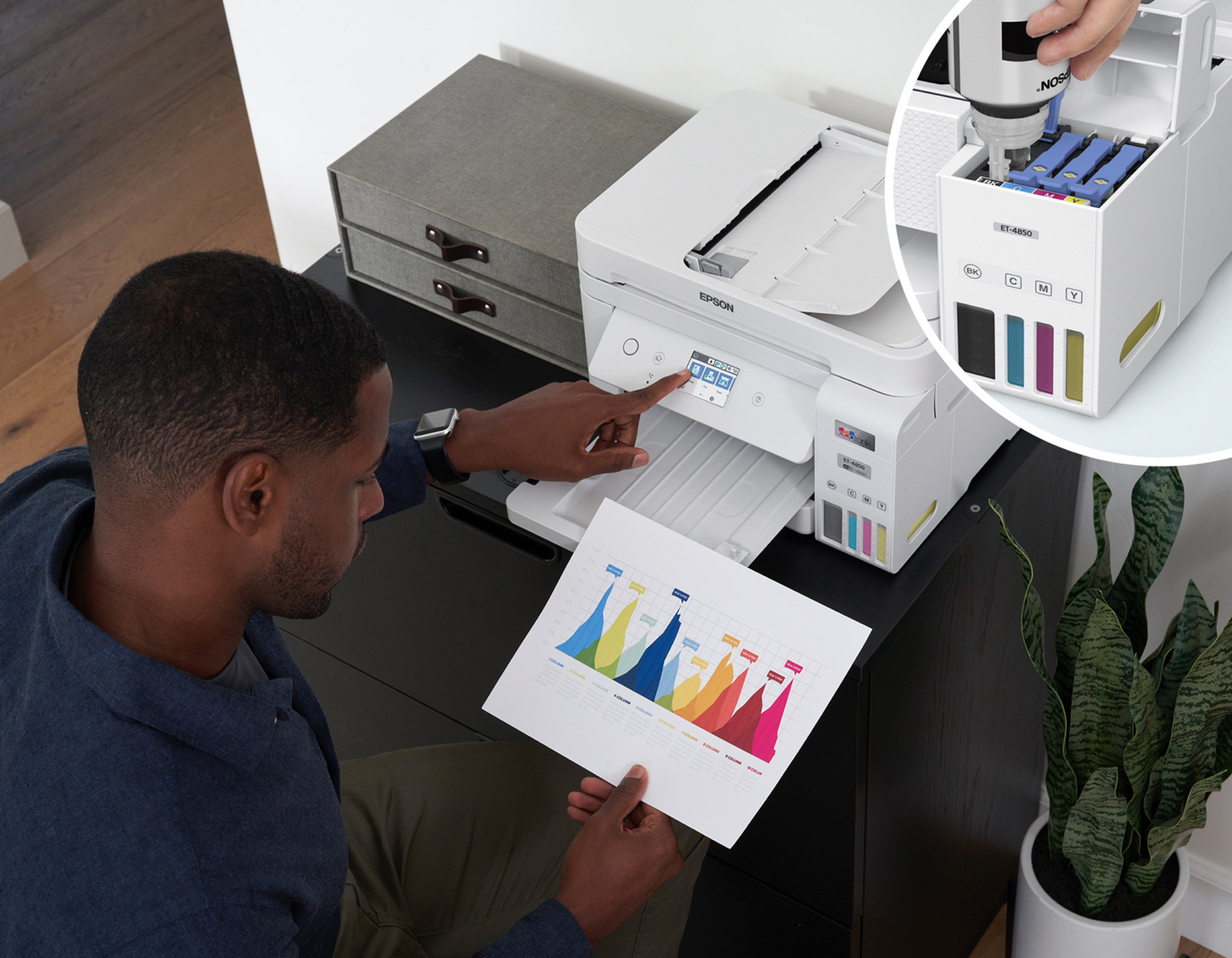 Less Plastic Waste with Cartridge-free
By using larger, cartridge-free refillable ink tanks instead of traditional ink cartridges, our EcoTank printers helped reduce millions of pounds1 of plastic from going into landfills.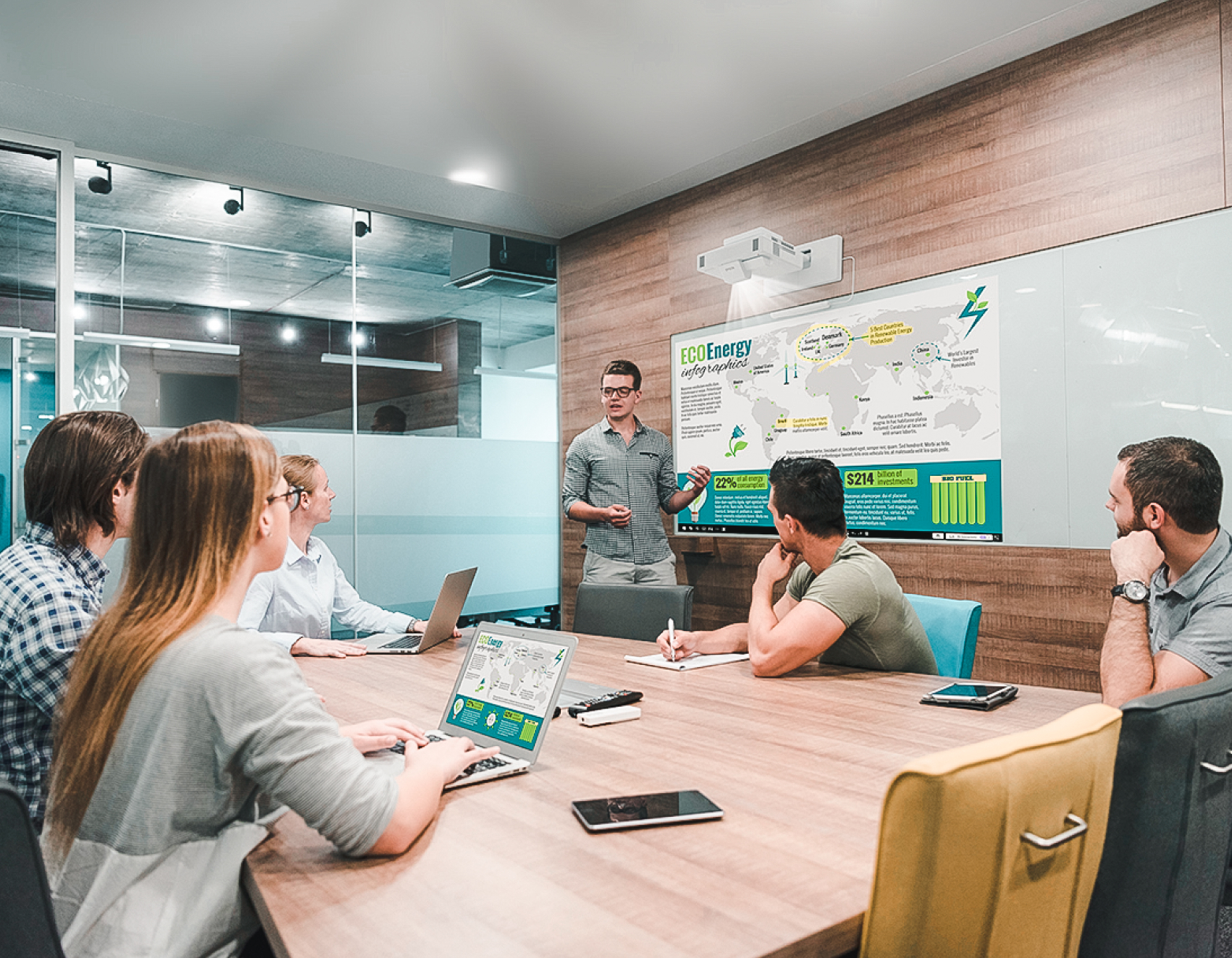 Less Energy Consumed & Maintenance with 3LCD Projectors
Epson's ECO mode can lower power consumption by as much as 29% and the use of long-lasting laser light sources reduce the need for maintenance.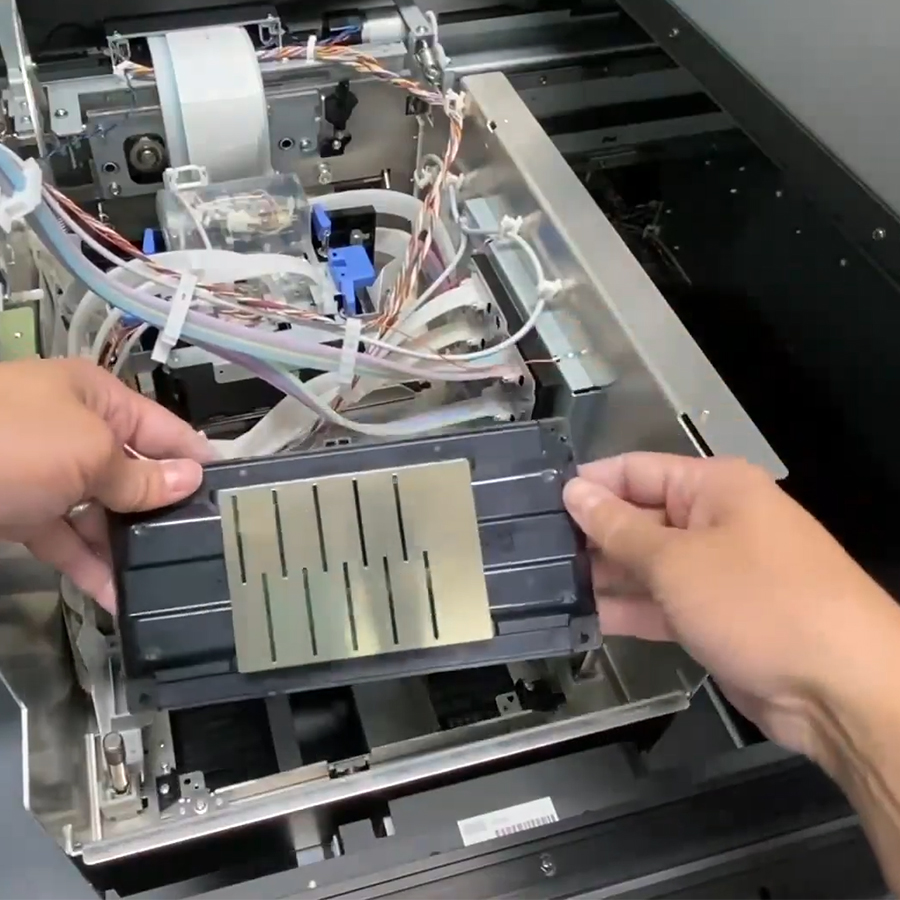 Repair
User replaceable parts for many products
Extended service plans offered in addition to warranty
Expansive network of Local Service Centers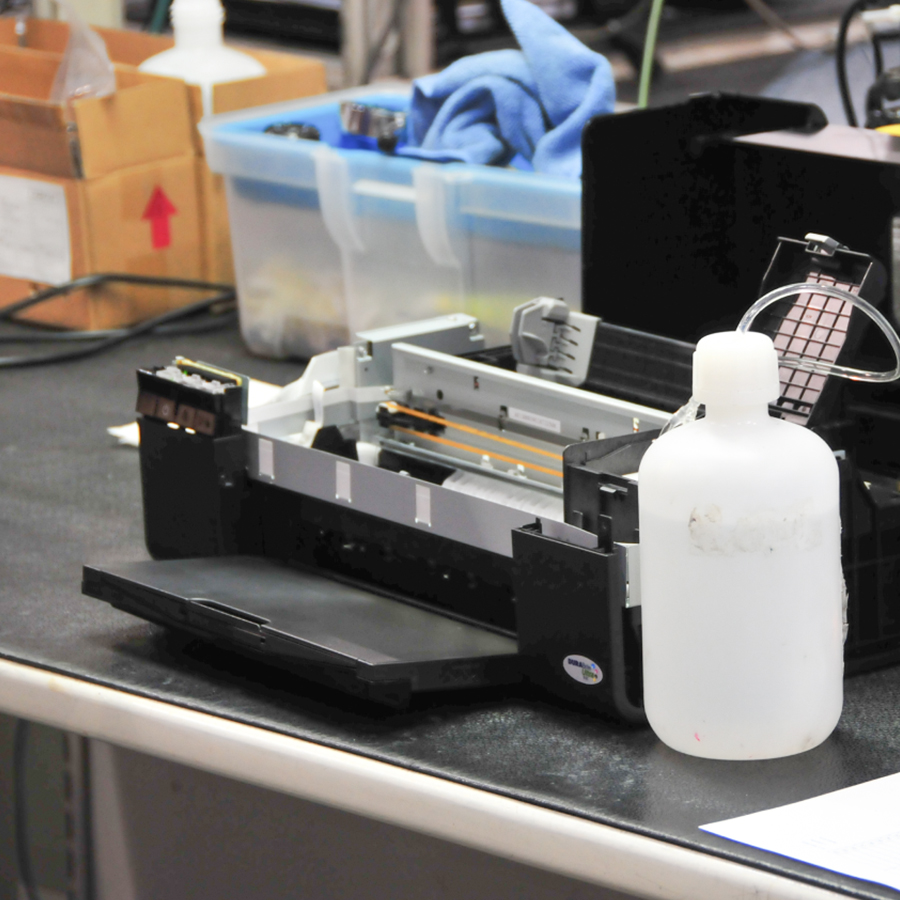 Refurbish
100K+ products refurbished in the U.S. annually
Quality-certified by Epson
Service and support direct from Epson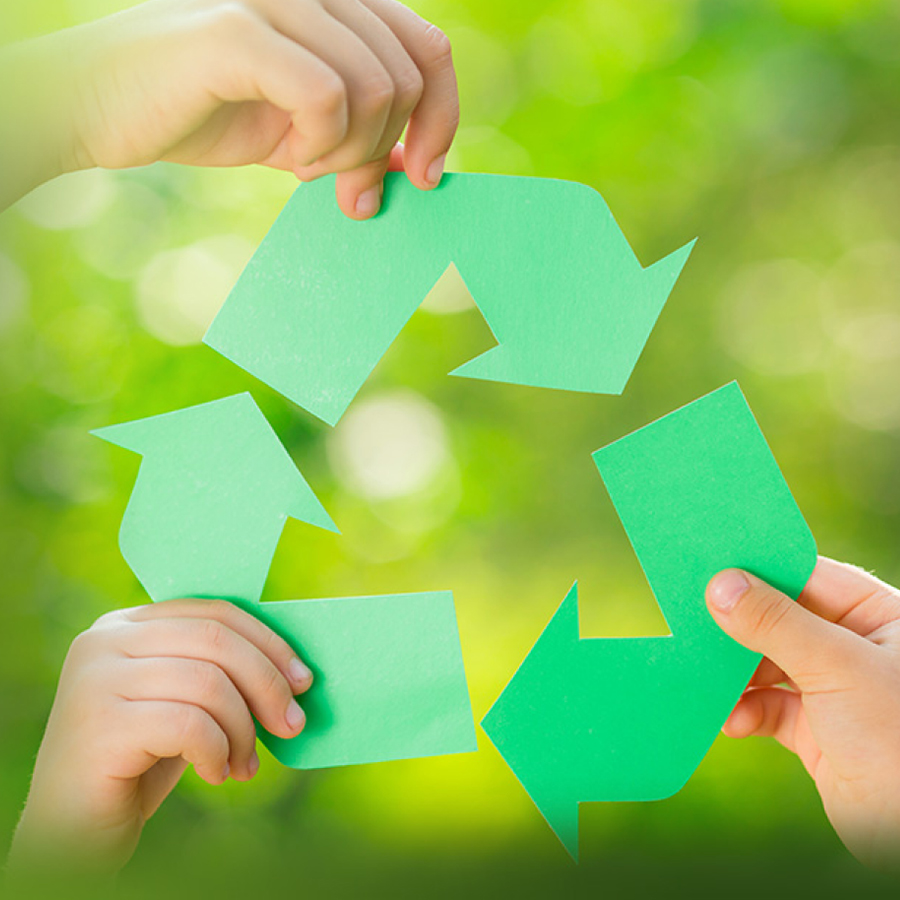 Recycle
Reducing environmental burden by recycling end-of-life hardware
Our Product Stewardship Program lets customers return used Epson products for recycling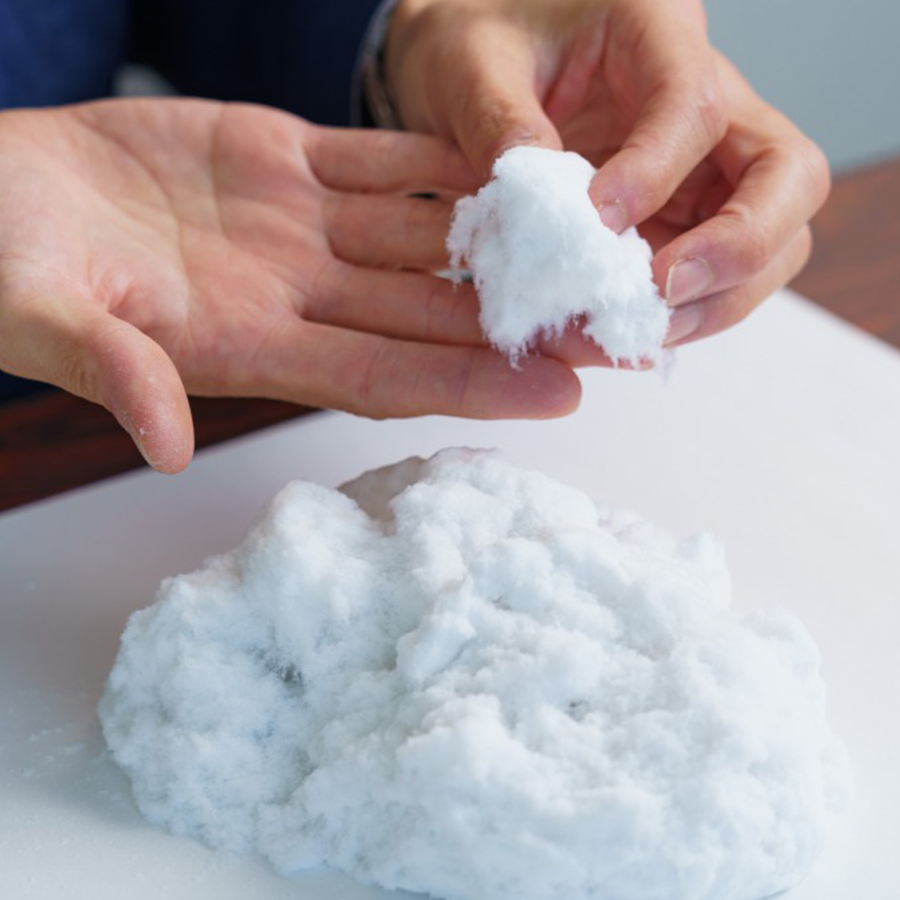 Reuse
Investments in Dry Fiber Technology facilitate paper recycling with little water to create paper, packing, face masks and more
Our PaperLab product is the world's first dry process office papermaking system

3

Building on our momentum, in March 2021 we revised our Environmental Vision 2050, stating the ambitious goals we're working towards. In addition to developing environmental solutions closing the resource loop and promoting decarbonization, we continue to increase our commitment to specific goals and actions supporting global efforts to achieve sustainability.
By 2024
Target to achieve 100% renewable energy at all qualified Epson locations.
By 2030
Target to recycle 30% of all plastics used.
By 2030
Target to reduce total GHG emissions aligned with the SBTI 1.5° Global Warming Scenario.
By 2050
Target to become carbon negative and non-renewable underground resource-free.
Notes:
1 EcoTank printers worldwide 2011 - 6/2021.
2 Based on product and replacement ink bottle sales in North America 2015 – June 2021.
3 PaperLab is the first dry process office papermaking system, per Epson research conducted in November 2016.
*All projected images simulated.