THE TECHNOLOGY AT THE HEART OF IT ALL
Epson is one of the top 100 global innovators*. With a focus on efficient, compact and precise innovation, Epson constantly introduces new technologies that meet the requirements of its customers. One such innovation is Heat-Free Technology which powers Epson's EcoTank printers. Heat-Free Technology helps consume less power as compared to laser printers, thereby saving money and the environment.

LESS E-WASTE
High-capacity ink bottles not only reduce the hassle of frequently replacing ink cartridges, but also the material resource consumption for consumables, contributing to the reduction of environmental impact. In addition, Epson printheads are not consumables. This reduces the environment burden of manufacturing and recycling the additional resources. To date, over 70 million EcoTank printers have been sold worldwide, contributing to a significant reduction in the use of plastic, which is one of the main components in ink cartridges. It also means that it could avoid 609,135* tons of CO2 emissions from consumables.
More Savings...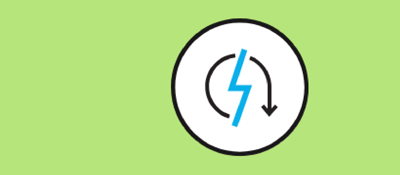 BIG SAVINGS ON ELECRICITY
Heat-Free Technology uses less power because it does not use heat to warm up. With no fuser unit to heat, it results in significantly less energy consumption. Furthermore, the printer operating time and electricity consumption is optimised because there are no delays caused by the heat accumulated in the printhead.
Low power consumption*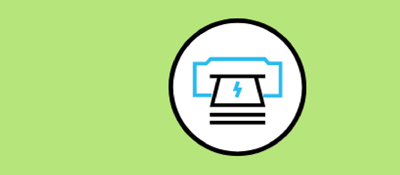 SAVE MONEY WITH EVERY PRINT
Now you can print everything you need from documents to school projects at a very affordable cost. Which means you save, even as you print. Additionally, the Heat-Free ink ejection process means there is no heat damage to the printhead, so it lasts longer. This means improved reliability and significantly reduced downtime too.
Low printing cost*
EPSON'S CORPORATE PURPOSE
Epson was founded in Japan, a nation blessed with outstanding natural beauty and a rich cultural heritage. Our commitment to protecting
such abundant gifts for future generations has never wavered. We pay close attention to social issues and dedicate ourselves to addressing
them, as our timely elimination of chlorofluorocarbons makes clear. Underpinning everything we do is the philosophy of efficient, compact,
precise innovation. After all, bigger is not always better.

We firmly believe that energy-saving solutions, space-saving innovation and ultra-high precision help to protect the natural environment and
enrich communities. With our philosophy of efficient, compact, precise innovation, we deliver more meaningful value that enriches lives and
helps create a better world.

We will continue to strive towards realising this purpose.
INSPIRED BY SUSTAINABILITY
Our Heat-free Technology is a groundbreaking innovation that doesn't just make printing economical and eco-friendly, but highlights sustainable thinking that begins at the grassroot levels. And our efforts extend to every possible facet of product design and production to ensure we combine sustainability with technological innovation:
AND WE'VE COME A LONG WAY…
• In 1993, we eliminated CFCs from our operations.
• We became the manufacturing industry's first to switch to 100% renewable electricity at all sites in Japan.
• We have established targets for reducing greenhouse gas emissions until 2030 in line with the 1.5°C scenario of the Paris Agreement and the criteria of the Science Based Targets initiative (SBTi).
• Digital textile printers have been designed to reduce ink and fabric wastage in the fashion industry.
• Advanced robots have been deployed to streamline processes in industries.
• We also introduced the PaperLab – the world's first in-office water-free secure paper recycler that converts waste paper into new paper.